Contributing to Sustainable Development Goals
Vepo Cheese wants to contribute to the Sustainable Development Goals of the United Nations. These 17 goals are also known as Sustainable Development Goals (SDGs) and focus on achieving a sustainable and inclusive world by 2030.
We have chosen SDGs with which we can make the biggest impact with our products and business processes.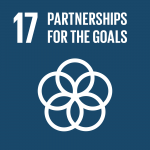 Partnerships to achieve goals
The 17th SDG focuses on effective international public, public-private and civil society partnerships for sustainable development.
This SDG addresses the role in the chain that Vepo Cheese plays with regard to sustainability topics, particularly where chain cooperation is crucial, such as in making our product range, packaging and logistics more sustainable.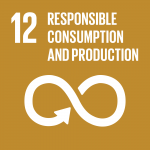 Responsible consumption and production
The 12th SDG focuses on the transition to a circular economy with less dependence on raw materials. The aim is to make more efficient use of raw materials, including high-quality reuse of materials, and to encourage reduction and reuse of waste. Reducing food waste is also part of this.
This SDG affects the core processes of Vepo Cheese that are largely dependent on the use of plastic packaging.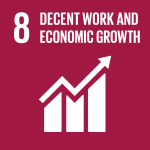 Valuable work and economic growth
The 8th SDG focuses, among other things, on making economic growth more sustainable and efficient, with attention to innovation, entrepreneurship and the environment, which is measured by the Gross Domestic Product (GDP), resource efficiency and employee hourly wages.
This SDG is in line with the financial growth, employment practices and sustainability of Vepo Cheese.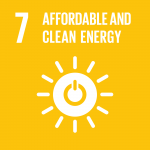 Affordable and sustainable energy
The focus of the 7th SDG is energy security, sustainability and energy efficiency. Energy security is high in the Netherlands. This is why the Netherlands is focusing on renewable energy and energy efficiency.
This SDG concerns Vepo Cheese's own energy consumption and impacts the sustainability of transport.